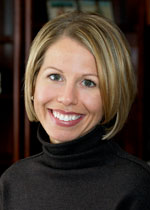 Pamela Speder, MAOM, PHR
President & Principal Consultant
Tucson, Arizona
Pamela Speder is a senior human resources leader, consultant, and coach with broad experience in growth companies primarily in the technology manufacturing and services industries. She is driven and dedicated to maximizing human capital through developing and unleashing human potential and performance.
As a professional specializing in talent management and organization effectiveness, Pamela has successfully guided businesses through dramatic transformations, including mergers and major restructuring. Through empowering tools and techniques, she has helped clients lead their organizations by becoming change agents and champions focused on key business drivers.
With a passion for leadership development, Pamela has coached middle and senior management through professional challenges and organizational shifts, enabling them to achieve operational success while building strong relationships at all levels. She has led major initiatives to close leadership gaps and to build bench strength across organizations. Her application of strategic organization development and human resource solutions not only align with clients' vision and values, but are innovative, practical and results-generating.
Prior to founding The Human Element, Pamela led the global talent and organization development function for Cytec Engineered Materials, an advanced composites and adhesives business, and a division of Cytec Industries (NYSE-CYT), a global specialty chemicals company with more than $3.5 billion in revenue. In addition, Pamela has held senior strategic human resource business partner roles at Cytec and at CDI Corporation (NYSE-CDI), a professional services company with revenue in excess of $1 billion providing Fortune 1000 clients with high-value engineering, information technology and professional staffing and outsourcing solutions. At CDI, she also had responsibility for leading the staffing and organization development centers of excellence.
Pamela attended the University of Michigan in Ann Arbor where she earned a Bachelor of Arts degree in psychology. She received a Master of Arts in Organizational Management from the University of Phoenix. Pamela completed Columbia University's prestigious organization development program and achieved the Human Resources Certification Institute's designation: Professional in Human Resources (PHR). She is also certified through the Center for Creative Leadership to facilitate multi-rater (360) feedback instruments and to coach participants and is a graduate of the International Coach Academy. Pamela recently served as Director of the Bioscience Leadership Council of Southern Arizona in her role as Director of Science & Innovation for the Southern Arizona Leadership Council, and on the Jobing.com Human Resources Professional Advisory Council.